Reverse Engineering Services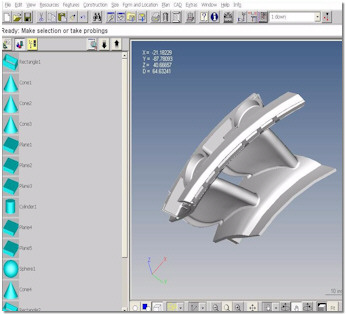 At Total Quality Systems Inc., we provide Reverse Engineering services for all kinds of parts and assemblies.
Gun Components to complete guns
Reverse Engineering of several components and performing an assembly in a CAD model.
Working Prints can be provided as well.
All types of CAD models provided, SolidWorks, Step, IGES, and others.
How the process works is we measure your part and from that we create a CAD model. Once we have that CAD model, we now measure it again to compare the accuracy of the CAD model. This process may take a few times before we can give you an accuracy complete CAD model.
Please contact us to see how we may be able to help you with your Reverse Engineering project.