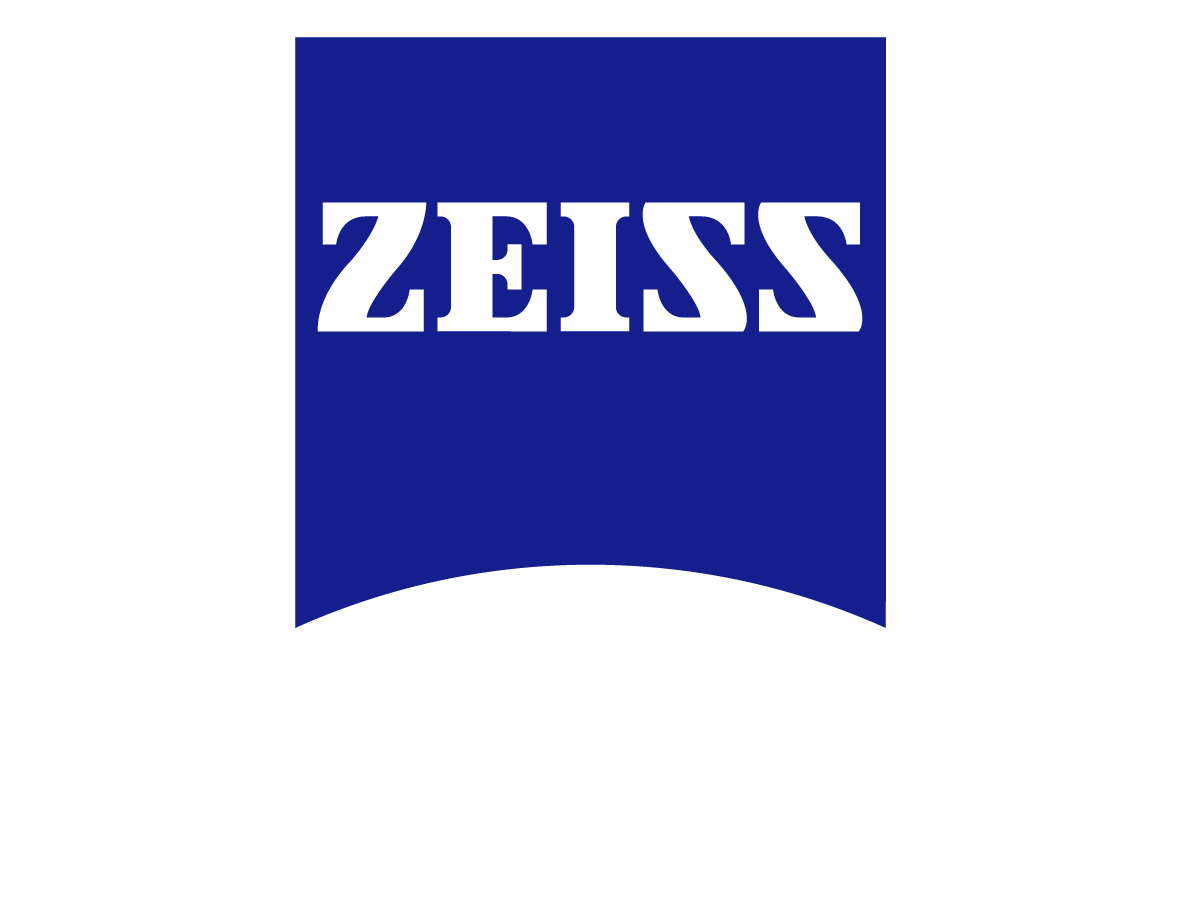 ZEISS CMM Probing Systems
THE leader in CMM probing for the CMM industry.
ZEISS has been providing scanning technology on their CMM's since 1972.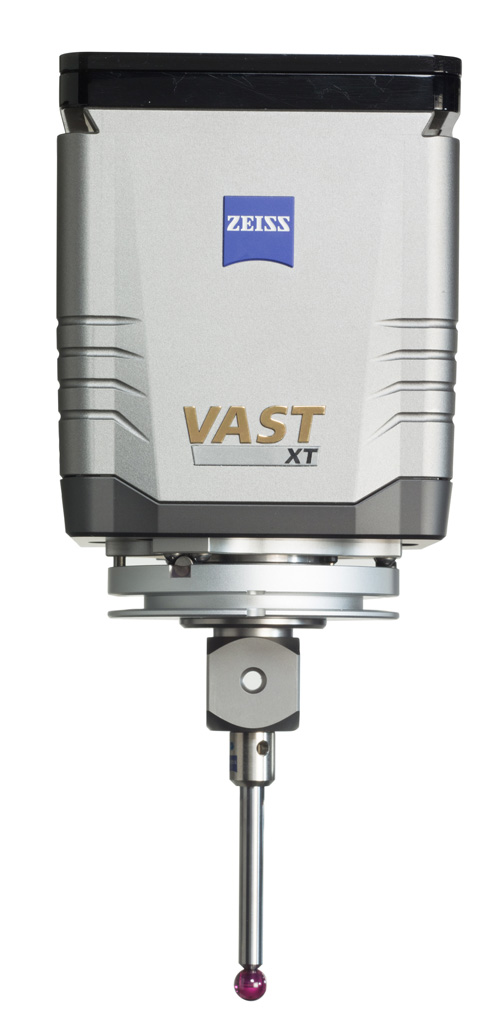 VAST Probing System
Most accurate probing system
Can reach 24" without losing ANY accuracy
Fixed head
Can scan a bore taking 500 points faster than taking 8 single points.
When used with a probe rack, any angle and any rotation can be reached
Probe Styli do not need to be re-qualified everyday, thus saving you time and money.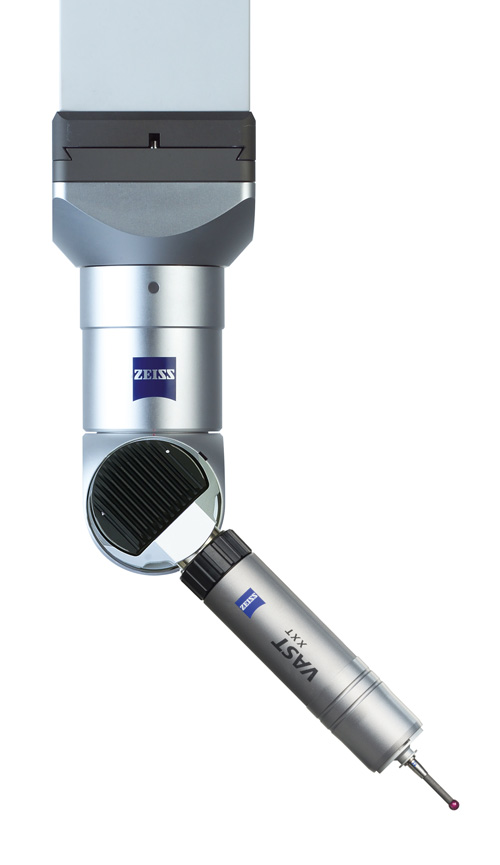 RDS Probing System
Rotates +/- 180 Degrees in both axis
Increments every 2.5 degrees
Over 21,000 positions
Very versatile with capability of many different sensors. See below.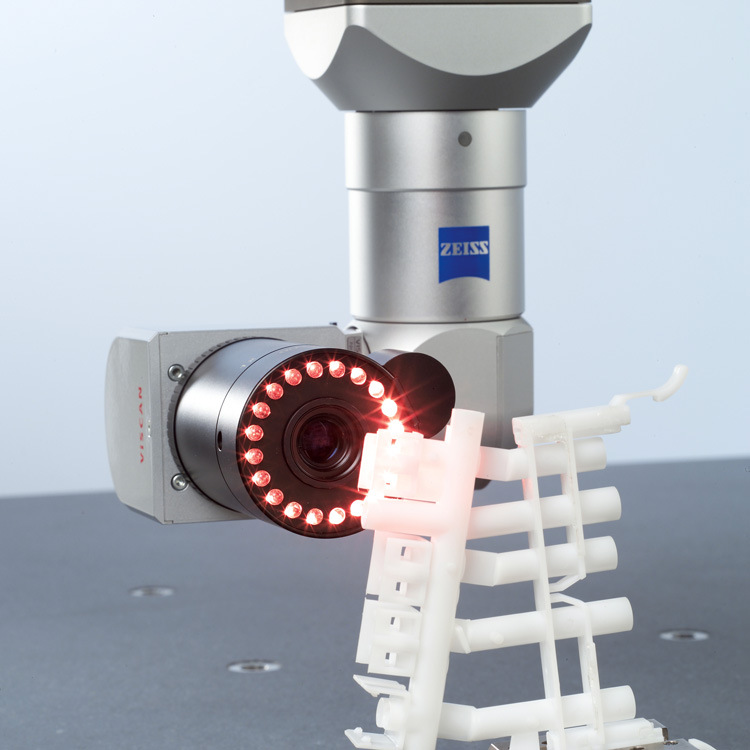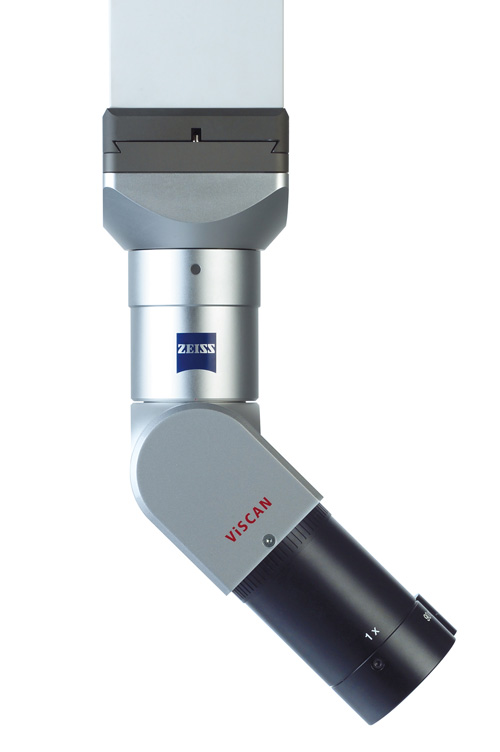 RDS Vi-Scan
Camera System for RDS Head
Turn your CMM into a vision system
Articulate the camera around your entire part.
Edge detection for automatic probing
Can be automatically be used in the middle of a program.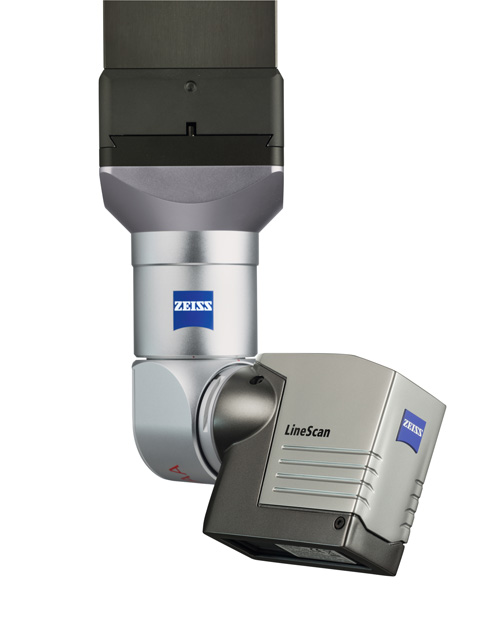 RDS Line Scan
Laser system for gathering 1000's of surface data points
Used to compare surfaces to CAD model
Great for Reverse Engineering
Full Articulation
Can be automatically be used in the middle of a program.
DOT Scan
The latest technology from ZEISS
Chromatic white light sensor
Used for gather thousands of surface data points
Excellent for sensitive, soft, reflective or low-contrast surfaces.
Possible to distinguish transparent lacquered surfaces from other underlying metallic layers.
No need to spray a medium on highly reflective parts.
Watch impressive video below